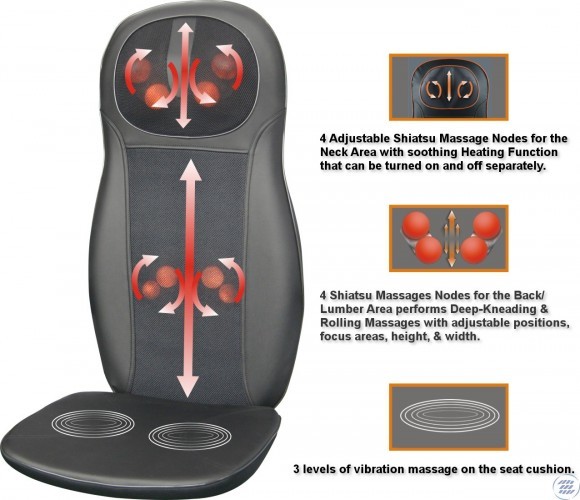 It can be a stressful world. Most professionals and adults have frequent neck, shoulder, back, or foot aches. How do you rewind and regain balance into your life.
How can you leverage some of the most innovative, relaxing, and therapeutic health and personal care products in the comfort of your own home?
We are talking about Innovations in Self Massage for Relaxation and Stress Reduction.
A new company Zyllion provides non-invasive solutions to help replenish and restore your muscles and aches and pains with their innovative products.
The array of products and massagers they carry are designed to target specific areas of the body (neck, shoulder, back, feet, scalp) yourself, and come with a range of customizable functions to suit your personal needs such as heat, vibrate, shiatsu and more.
Zyllion works diligently to make sure their massage products are affordable, keeping their
customer needs in mind,
Enjoy a relaxing self DIY massage in the comfort of your own home with a Zyllion massager! A feel-good massage is no longer a luxury!
The best part: You don't have to sacrifice your wallet for having something you know you'll love. A neck, back, scalp and shoulder massage can be hugely satisfying and gratifying!
Connect with Zyllion on oGoing
here
Download the Leading Business Innovation and Creativity eBook used by over 1,000 innovators worldwide:
http://www.innovationmain.com/